Music
My recent music has been described as being, "madcap, lyrical, dramatic, meditative, tonal, and atonal," some of these words being incongruous with the other. It has always been somewhat of a challenge for me to put one or two labels on what my compositions "sound like", many times being that I try, I attempt to make the next work a "journey of it's own", many times focusing on techniques and "pitches" not used in my prior works. I recently had my challenging choral work Come What May commissioned/premiered by Harold Rosenbaum and the New York Virtuoso Singers, and here's what TheatreScene thought about it: "The last piece of the evening was Come What May with music and lyrics by Michael Lee…This three-section piece was the concert's most structurally complex work: the exceptionally technically demanding work begins with a fast dance-like movement, is centered by a rhythmically looser section, and concludes with a darker, more abstract movement that refers back to the opening speedy sophistication with intimate, lyrical hopefulness."
Listen to Come What May below, performed by the NYVS in 2017.
Chamber Compositions
Orchestra & Large Ensemble
Audio files, music notation on this website are protected under the United States Copyright Law. Redistributing, copying, posting on another website without prior written permission is punishable by law. Violators will be prosecuted to the fullest extent of the law.
Purchase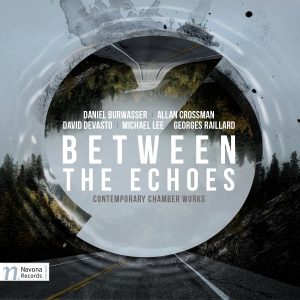 Michael Lee's "Farewell…" is recorded by members of the Moravian Philharmonic: Vit Muzik (vln.), Igor Kopyt (vln.), Dominika Mužíková (vla.), Petr Nouzovský (vlc.)
» Buy it on iTunes
» Buy it on Amazon
» Listen on Spotify
Review for "Between the Echoes":
"…tradition is gleefully thrown to the wind – such as with Lee's stunning 'Farewell… for String Quartet', with its ever-shifting rhythms, timbres, and moods… It's a wonderfully rich and diverse collection of tracks that beautifully highlight why chamber music is still very much alive and the selection here perfectly showcases the genre's traditional and modern styles."
– Review Graveyard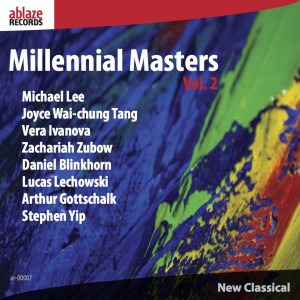 Ablaze Records' "Millenial Masters, vol. 2" features Lee's Capriccio, for violin and piano, A Voice in the Waves performed by Jiwon Evelyn Kwark (vln.) and HaEun Lee (pno.)
» Buy it on iTunes
» Buy it on Amazon
Review for Ablaze records' "Millenial Masters vol. 2":
"…writes in a lightly dissonant, fairly tuneful American style, somewhere between neo-Romantic and neo-Classical. It should appeal to most tastes."
– MusicWeb International